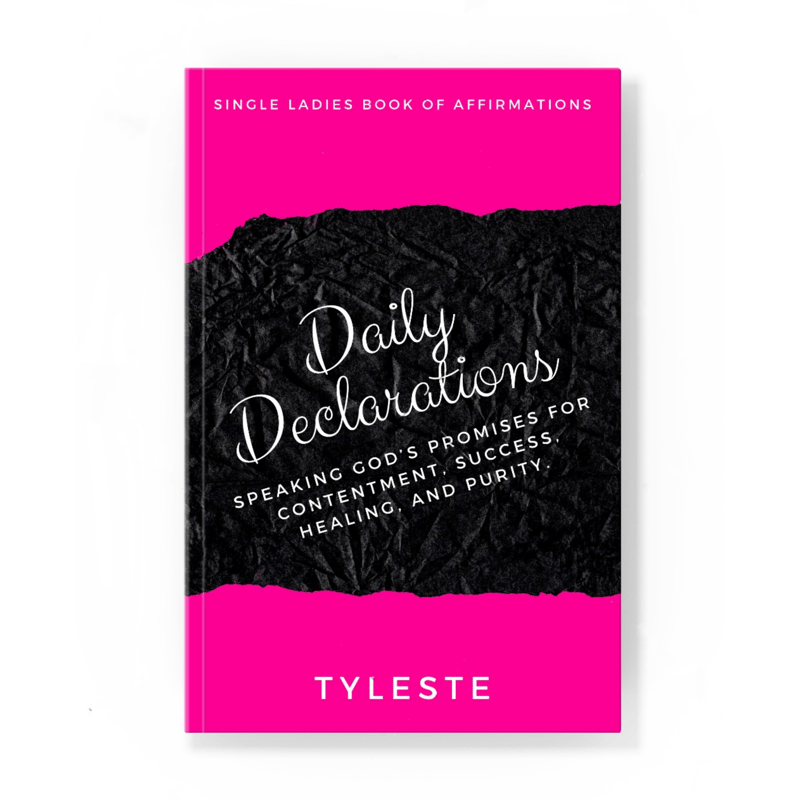 Daily Declarations Book
$10.00
Step into your divine destiny! Daily Declarations book is your personal guide to speaking God's promises into every facet of your life. In this single ladies manual, you'll find a treasure trove of tailored declarations and heartfelt prayers, meticulously designed to uplift and empower you on your spiritual journey. Navigate the path to success, sow the seeds of emotional healing, and cultivate the garden of purity as you walk hand-in-hand with Christ.
Unlock the secret to contentment, as you proclaim God's truth over your life. This book is your daily companion, offering unwavering support and guidance. Rise with purpose, face challenges with confidence, and let your soul resonate with divine love. Each declaration is a powerful affirmation of your worthiness, your dreams, and your connection with the Almighty.
Embrace the journey of faith and growth with Daily Declarations. Experience the transformation in both print and digital. Order your physical copy now and receive the e-book version as a powerful bonus. Speak life and watch your destiny flourish!
Add To Cart