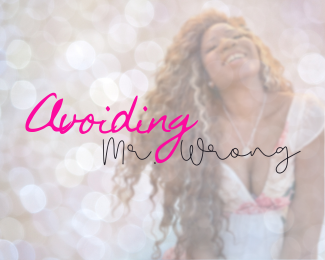 Avoiding Mr. Wrong
$350.00
Queen, this course is your guiding star, leading you away from the pitfalls of Mr. Wrong and towards the radiant embrace of your Godsent love. It's time to rewrite your love story, honor your worth, and embark on a journey of love that's truly Divine.
Discover the dance between discernment and devotion as we delve into the depths of this course:
Dismantling the Deceptions: Identify, Address, and Ascend Beyond Red Flags.
Discernment at its Finest: Decode the Early Warning Signs

Divine Dialogues: Partnering with God to Set Boundaries

Daily Devotions: Your Pathway to Divine Guidance
Declare Your Desires: Unveil the Power of Your Boundaries and Affirm Your Worth.
The Write Way: Crafting Boundaries with Purpose

Affirmation Alchemy: Elevate Your Self-Worth

Diplomatic Declarations: Express Boundaries with Love and Conviction
Defend Your Heart: Guarding Your Precious Heart with Wisdom and Grace.
Fortifying the Fortress: Shielding Your Heart's Sanctity

Boundaries with Backbone: Establishing Consequences

Graceful Guardianship: Enforcing Boundaries in Love
Dive into Destiny: Embark on a Journey to Divine Love and Fulfillment.
Celebrate Your Transformation: Embrace Your Worth

Prophetic Promise: Your Path to Divine Love Unveiled
Your destiny awaits, Daughter. Are you ready to uncover the love you were destined for?
Unavailable For Purchase