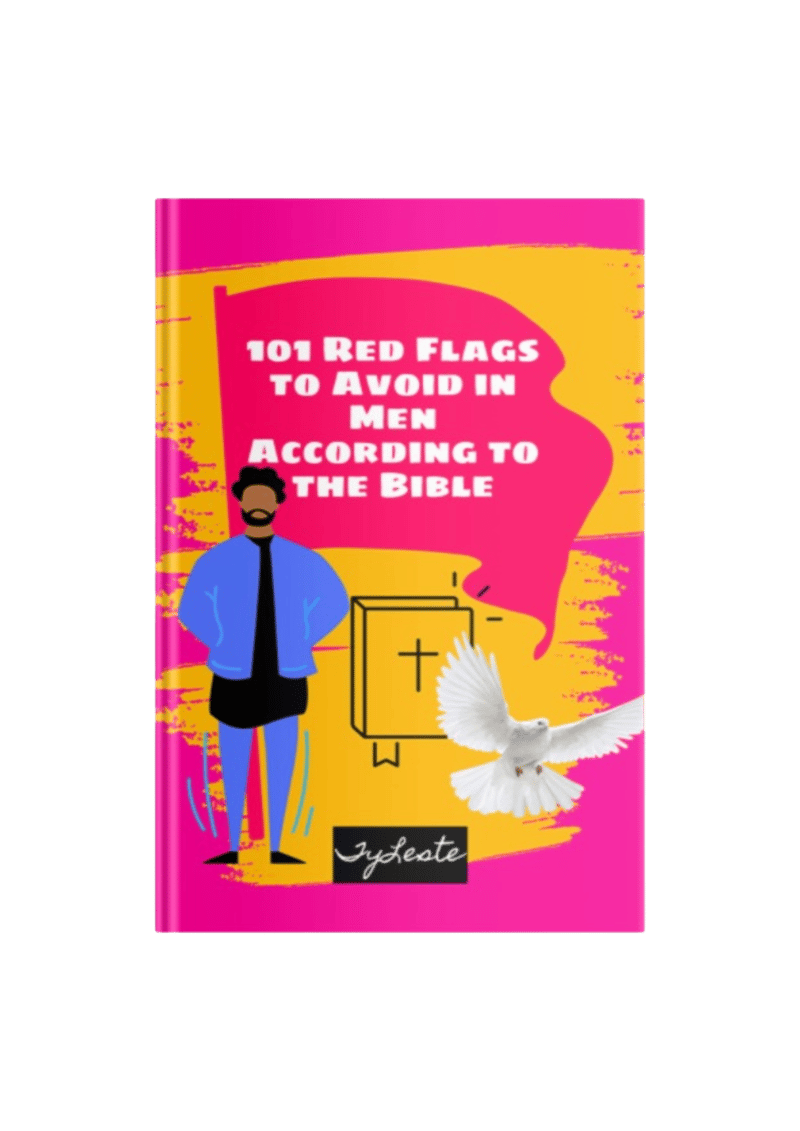 101 Red Flags Book
$20.00
In a world where genuine love often gets obscured by shadows of deceit, 101 Red Flags to Avoid in Men According to the Bible emerges as a radiant beacon of enlightenment. With candid wisdom, TyLeste unveils the secrets to sifting through the sands of relationships, steering clear of the counterfeits, and embracing the promise of a Godsend.
Through illuminating scriptural references, themed prayers, and vivid imagery, this book equips every sis with the tools to identify those red flags that camouflage the virtuous men they deserve. It's time to say "No!" to low-value men and usher in a life blessed with partners who uplift, honor, and stand as providers, protectors, lovers, and friends. This book isn't just a read; it's a revelation that empowers you to reclaim your crown and reign in love.
But wait, there's more! When you secure your copy, you're not only investing in your transformational journey but also gaining access to the digital realm of wisdom. Yes, that's right – the physical book and its digital counterpart, a dynamic duo for your growth. Grab your copy now and let your heart resonate with the melody of true love. Your divine destiny awaits!
Add To Cart